Best Bintan Local Food Hunting Spots
Where ever and whenever you go on a trip, tasting different local food that you don't find in your home country is a must. If you travel to Bintan, don't just dwell on the beach and eat at high class restaurants in the resort, visit Tanjung Pinang Town to feel the lively local life. You may discover a hidden gem from Bintan culinary hunting. The island is a huge melting pot of various cultures resulting on its rich and unique culture manifested in the local culinary.

Check the places below for the best place to find original local food in Bintan Island.
Akau Potong Lembu

In the middle of the busy Tanjung Pinang City, sits a parking ground but by the sun set the parking ground will disappear and transform into a bustling night market in the middle of the city. At night there will be many came to this open air night market to look for their favorite food.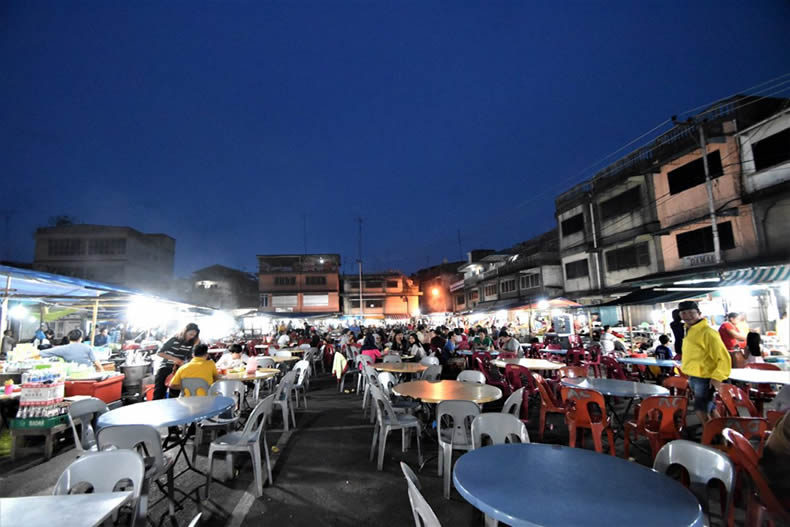 The Akau Potong Lembu has start operating since the 90s. It starts from one popular food stall which attracts crowd to visit the area and resulting on other hawker started opening in the same area. Now Akau Potong Lembu has become a big night market where locals came to gather up with friends or family for some snack or dinner.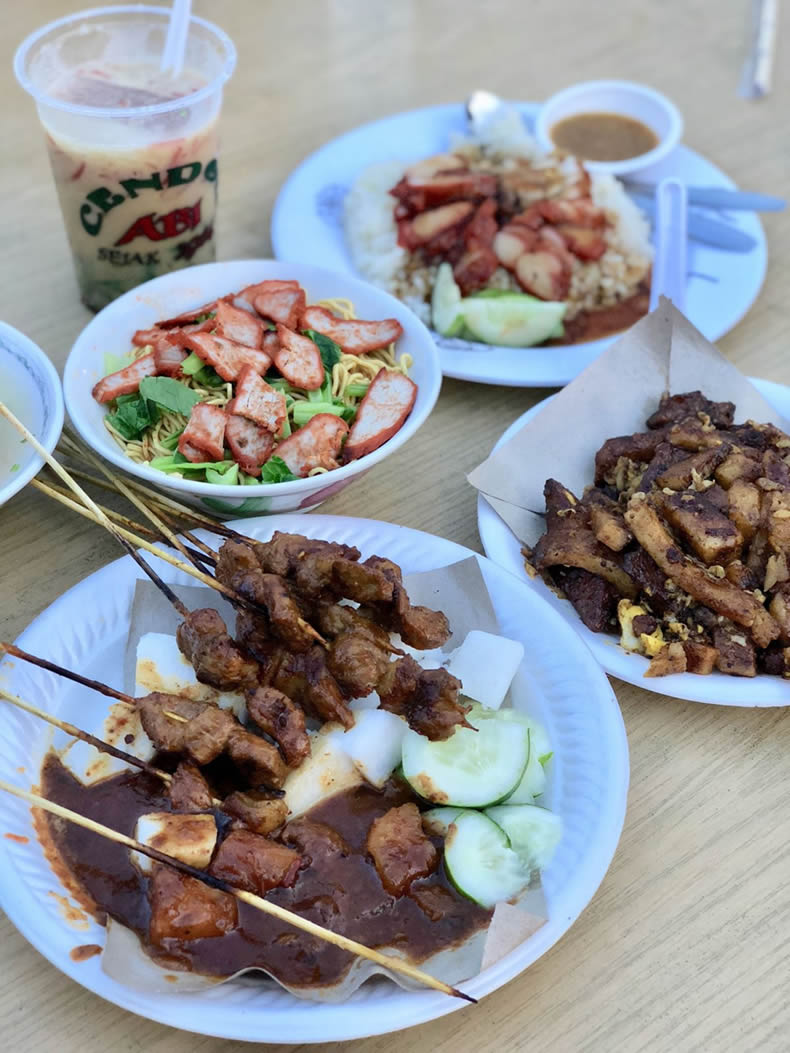 You can find many kind of food here from foods special to Bintan, other Indonesian food, chinese food and many fresh seafood as well. You can have a fulfilling dinner or just a bit supper at Akau Potong Lembu and enjoy the lively atmosphere. Experience being a part of the local life here.
Rimba Jaya Night Market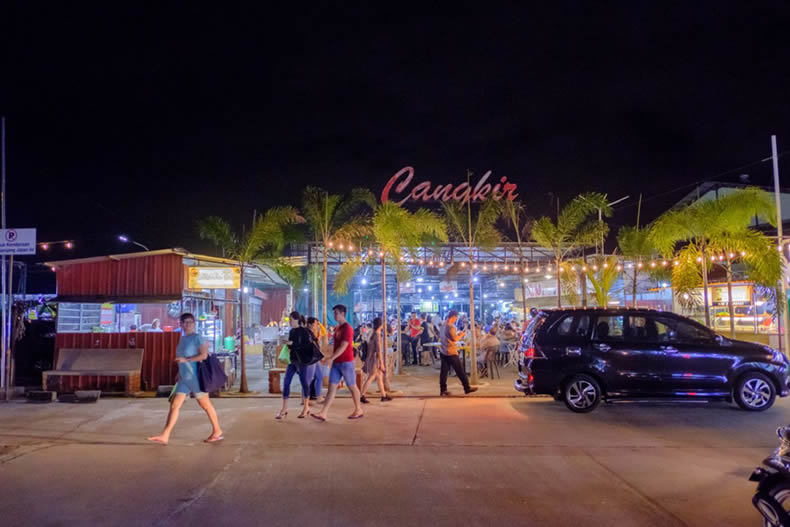 Rimba Jaya Night Market is one of the best hang out spot after sun set in Tanjung Pinang. The night market offer wide array of food and beverage with affordable price. The night market does not only sell food but also toys, clothes and cosmetics.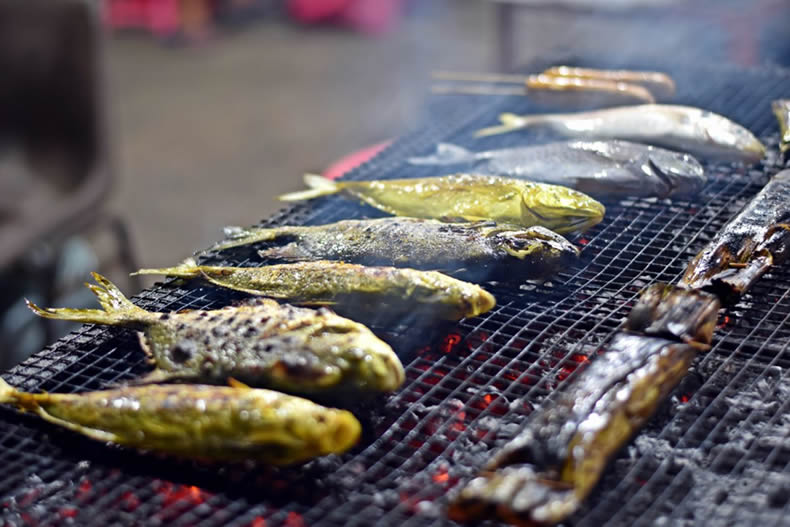 Delish on the savory local dishes like grilled seafood and fish, oyster omelet, bak kut teh and char kway teow and many other Indonesian and fusion dishes that will tempt your appetite. You can even find Japanese and Korean cuisine at the beautifully decorated Tomo Restaurant. After dinner, make sure you do not miss the famous dessert of Rimba Jaya Night Market, pisang goring keju or if you want some refreshing ice dessert, head to Loco Café. The Canopy Café is the perfect spot for friends to chill around. The other option is visiting Fabrica Bar and Eatery where you can eat and enjoy playing darts and pool.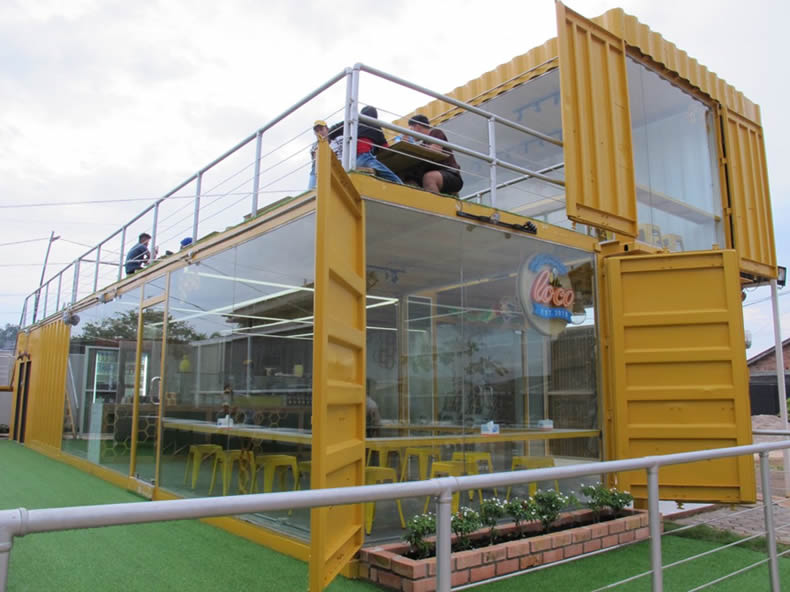 Spend some time for a stroll around the market for some shopping for local souvenir. Rimba Jaya Night Market is the perfect destination to spend time in the evening if you are staying in Tanjung Pinang Town.


Pujasera Township and Food Center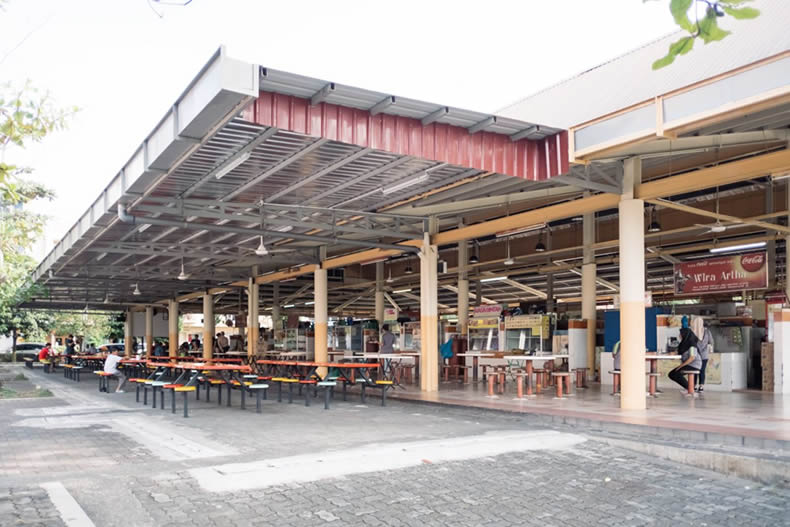 Bintan Resort Area in the northern part of Bintan Island is where most resorts in Bintan located and the area has become popular destinations for traveler. However, eating in resort restaurant is sometime quite costly and not much variety available. Pujasera Township and Food Center can be the solution when you feel like trying something new.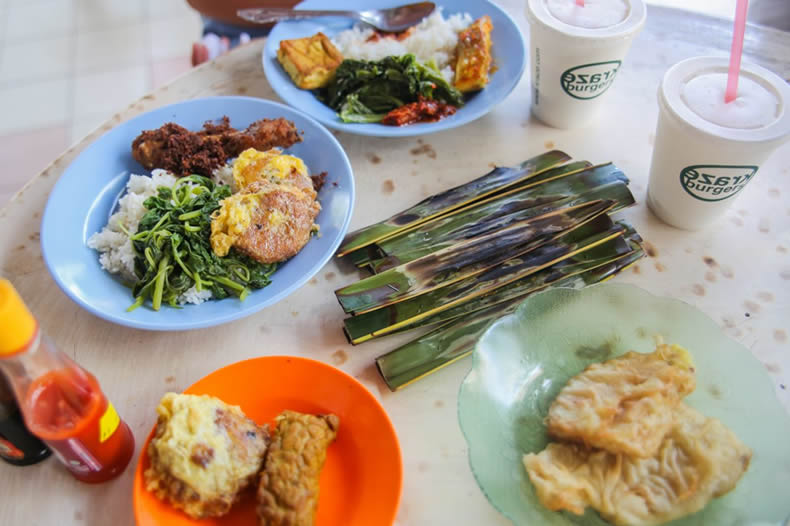 Pujasera Township and Food Center located 5 minutes from BBT Ferry Terminal which is very close if you are staying in Bintan Resort Area compared to traveling all the way to town area. There is a food center with many food hawkers selling local wide variety Indonesian food with affordable price. Lamak Besamo is the popular hawker selling nasi padang in the area many locals visit the pujasera for their Nasi Padang.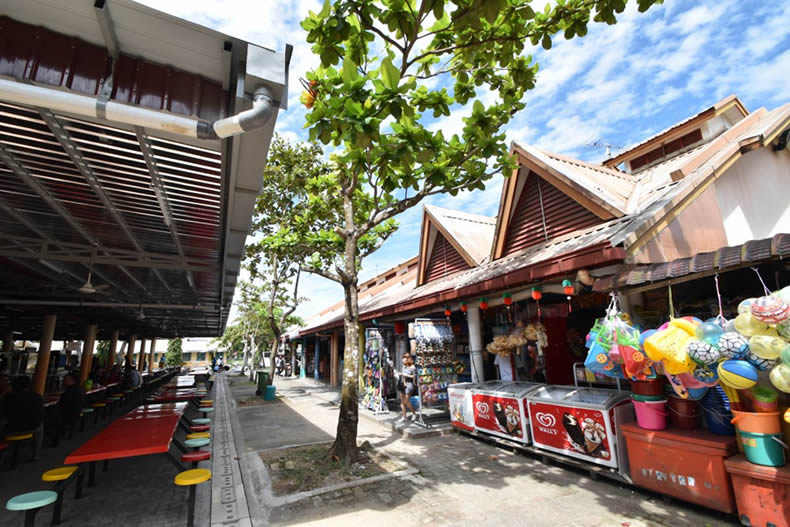 Stroll around the area after your meal, you can find a small wet market selling local groceries as well as a convenient store to purchase some souvenir, snack and drink to bring back to the resort. You can also get some spa and massage at the nearby D'Bintan Salon Day Spa.

Pujasera Township and Food Center is a great place to stroll around outside resort. It is located near the treasure bay, you can visit both in one go.

*Photos credit : bintan resorts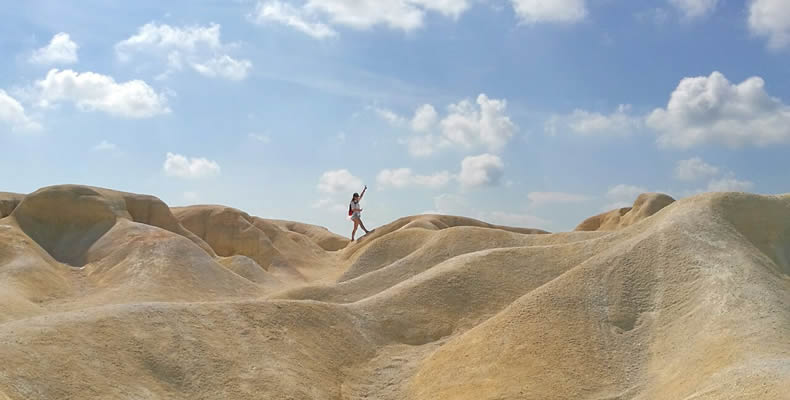 Must Visit Bintan Attractions (Beyond Beaches)
As the largest island in the Riau Island, Indonesia. Bintan is the perfect heavenly getaway for leisure and adventure seekers. Best known for its high-end resorts, world-class golf courses, and magnificent coastal beauty.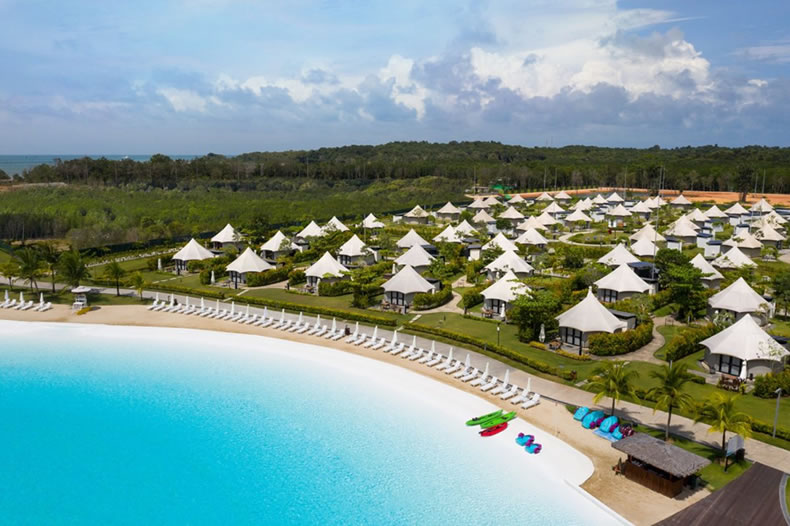 Top 5 Bintan Resorts
Resorts in Bintan are growing each year and with the many options it might be quite dilemmatic to decide which one is the most suitable one for you. Here we introduce you with 5 top Bintan resorts that should be in your consideration when planning your Bintan Trip.