Recommended Spa Centres in Bintan
A short weekend escape trip is the best way to relax and recharge. The easily accessible Bintan Island is the perfect place for Singaporean for a relaxation trip. The beautiful beach and nice comfortable resorts are the main draw of the island, however aside from the beach you can also find affordable spa in Bintan. Pamper your body and soul with spa treatment while in the island, hereby we will introduce you with some nice spa center with quality service.
Bintan Paradise Spa
Bintan Paradise Spa is an easily accessible spa center in the middle of Tanjung Pinang City offering an array of treatment to pamper your body and soul. Get yourself a body massage to loosen those muscles or a full spa treatment package for a full relaxation. Bintan Paradise Spa also provides skin care treatment to enhance your beauty.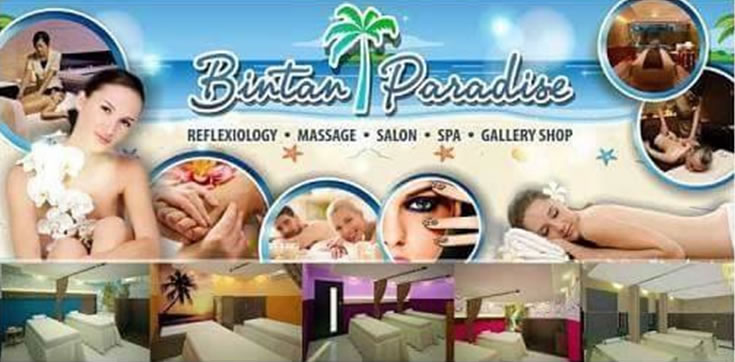 The spa center aims to make an unforgettable spa experience in Tanjung Pinang. Their well trained masseuse and natural product in the peaceful atmosphere with beautiful relaxing music will leave you feeling refreshed and rejuvenated after the session.
D達intan Spa
If you are staying in North Bintan Area and wanted to get some massage D達intan Spa consider visiting D達intan Spa. The spa center is located near the Pujasera Lagoi, you can hunt for some cheap local food before or after your spa treatment.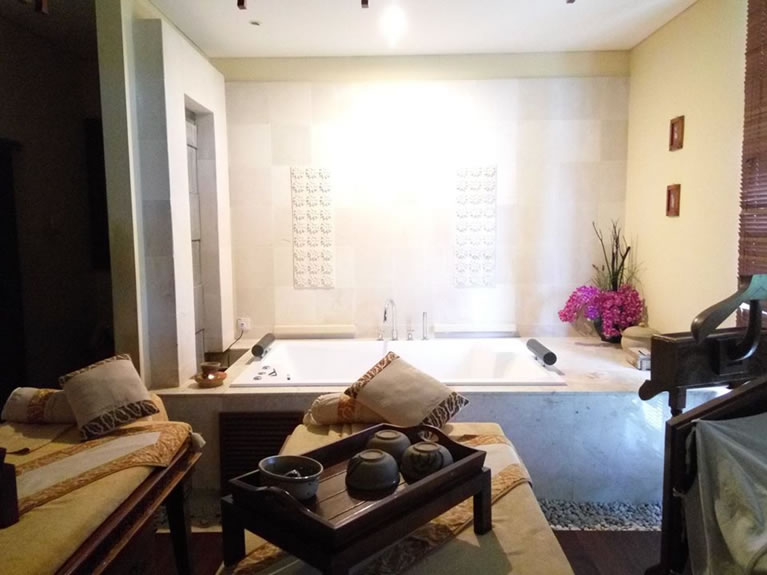 D達intan Spa offer wide selection of massage and beauty treatments with natural products. They offer a relaxation time with traditional and unique experience. Try their Tropical Spa and let your mind, body and soul be rejuvenated and revitalized.
Nibanna Spa
If you are staying at Natra Bintan or Anmon Resort, Nibanna Health Massage and Spa which is located near the Chill Cove of Treasure Bay is where you go to rejuvenate after a full day of activities. The spa center provides various choices of wellness treatment that help you unwind with affordable rate.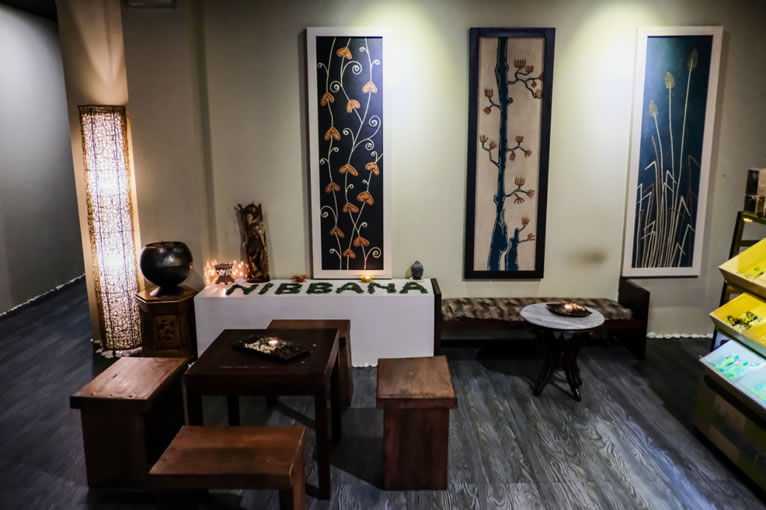 Reward yourself with a good treat that helps your body heal from fatigue and soreness from daily work. The great service from their well trained masseuse is the key for total relaxation.
Aroma River Spa
Aroma River Spa is located at the Trikora Beach Area which is a famous beach in the eastern coast of Bintan Island. After enjoying the beautiful beach view and walk along the coast, visit the spa for some relaxing treatment.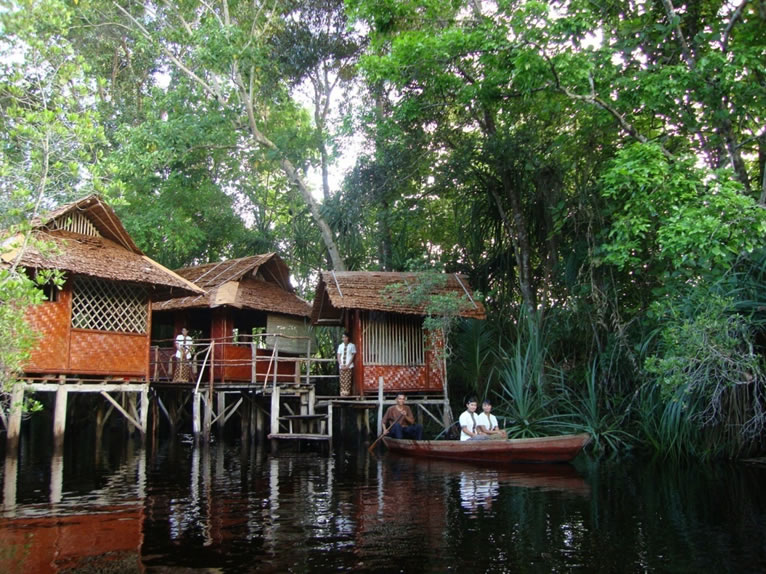 Set on stilts in the mangrove river, Aroma River Spa offer unique experience of Indonesian Traditional Spa. The uncommon setting of the spa itself which bring you a natural environment provide a fresh relaxation where you can breathe unpolluted air and hear the sounds of nature. The great atmosphere combined with a spa treatment with Indonesian Natural Products will surely be an unforgettable spa experience.
Bintan Spa Villa
The other great spa located at the Trikora Beach is Trikora Spa by The Sea which is part of Bintan Spa Villa facilities. The spa facility is built above water on stilts offering magnificent sea view while you enjoy your spa treatment.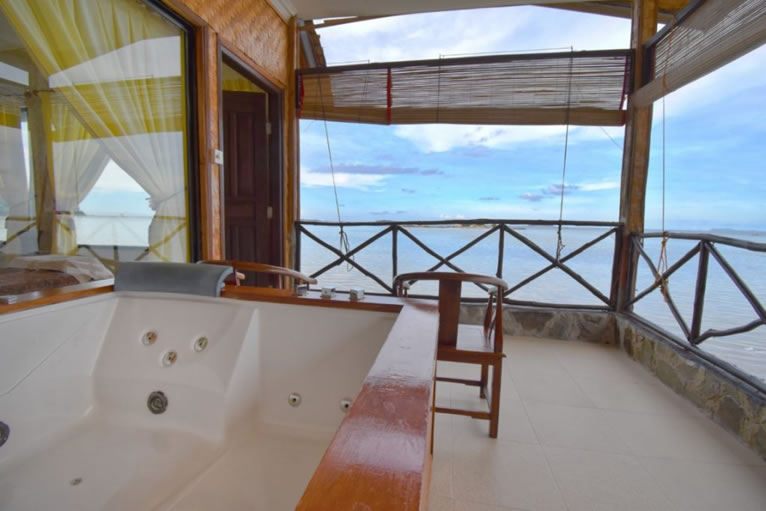 They offer a wide selection of services from massage, full spa treatment as well as other body and skin care treatment. Their professional masseuses provide top notch relaxation service to help you rejuvenate from hectic days.
Banyan Tree Spa
Banyan Tree Resort does not only provide great place to stay during your vacation but also a nice spa service. Pamper yourself with one of their treatment for maximum relaxation. Their spa pavilion embraces the beauty of natural environment offering a magnificent view of the sea and greeneries with high quality spa service provide an unforgettable spa experience.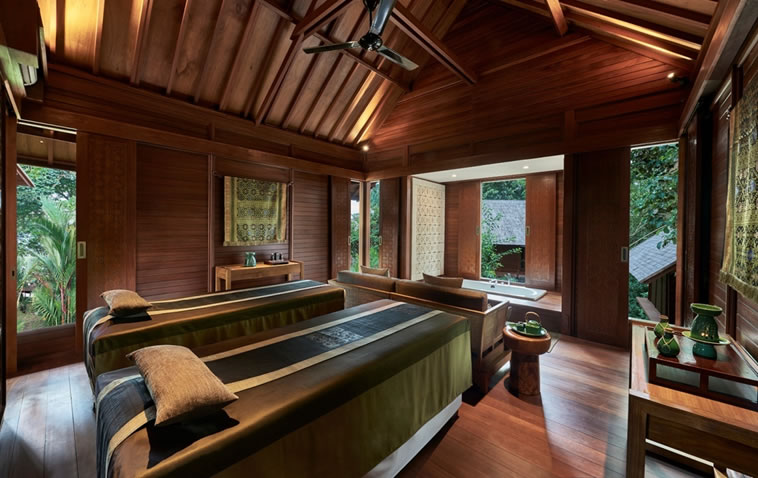 The spa in Banyan Tree is based on evolving traditional technique combined with aromatic oils, herb and spices with ancient healing powers. Enjoy the simple pleasure in calm and tranquil surrounding combined with soothing treatment. Though it might be a bit costly, but Banyan Tree Resort award winning spa is worth a try.


Best Bintan Local Food Hunting Spots
If you travel to Bintan, don't just dwell on the beach and eat at high class restaurants in the resort, visit Tanjung Pinang Town to feel the lively local life. You may discover a hidden gem from Bintan culinary hunting. The island is a huge melting pot of various cultures resulting on its rich and unique culture manifested in the local culinary.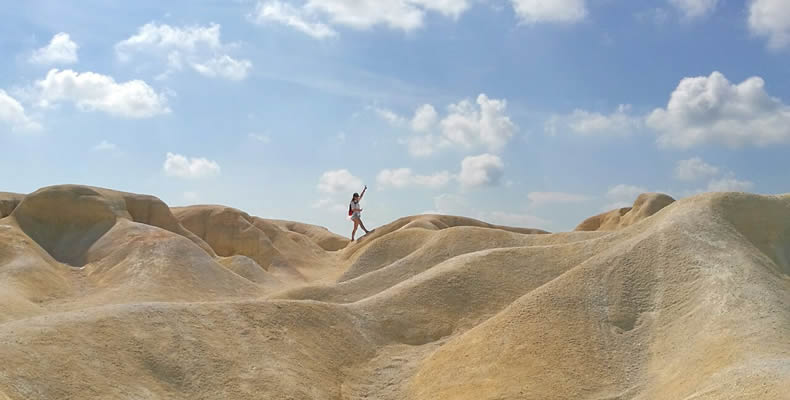 Must Visit Bintan Attractions (Beyond Beaches)
As the largest island in the Riau Island, Indonesia. Bintan is the perfect heavenly getaway for leisure and adventure seekers. Best known for its high-end resorts, world-class golf courses, and magnificent coastal beauty.